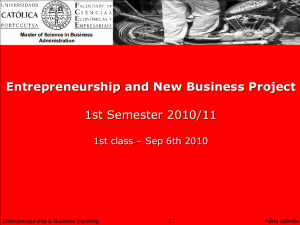 So here I am at 2am, uploading for my students the presentations that I use at  Universidade Catolica Portuguesa in my Entrepreneurship and Business Plan classes (part of the Master of Science in Business Administration) and it suddenly hit me why I had never thought about putting them online for use by others.
So without further ado, here are the slides for the first 6 sessions of the EBP course (they're 12 in total, I'll put the other 6 sessions up at the end of the semester). They are available in LibreOffice/OpenDocument format (the original) and in PDF format (stuff might be missing and formatting might not be OK). Microsoft Powerpoint you say? You should be so lucky. Piss off.
Also included are a couple of articles that I use for discussion in class. Enjoy.